12-10-2020 – The Hague – Software provider Redgrasp appointed Blue Orange Wave as their designated and exclusive reseller for the global maritime and offshore market. Blue Orange Wave will launch microlearning solution TAGIT WAVE.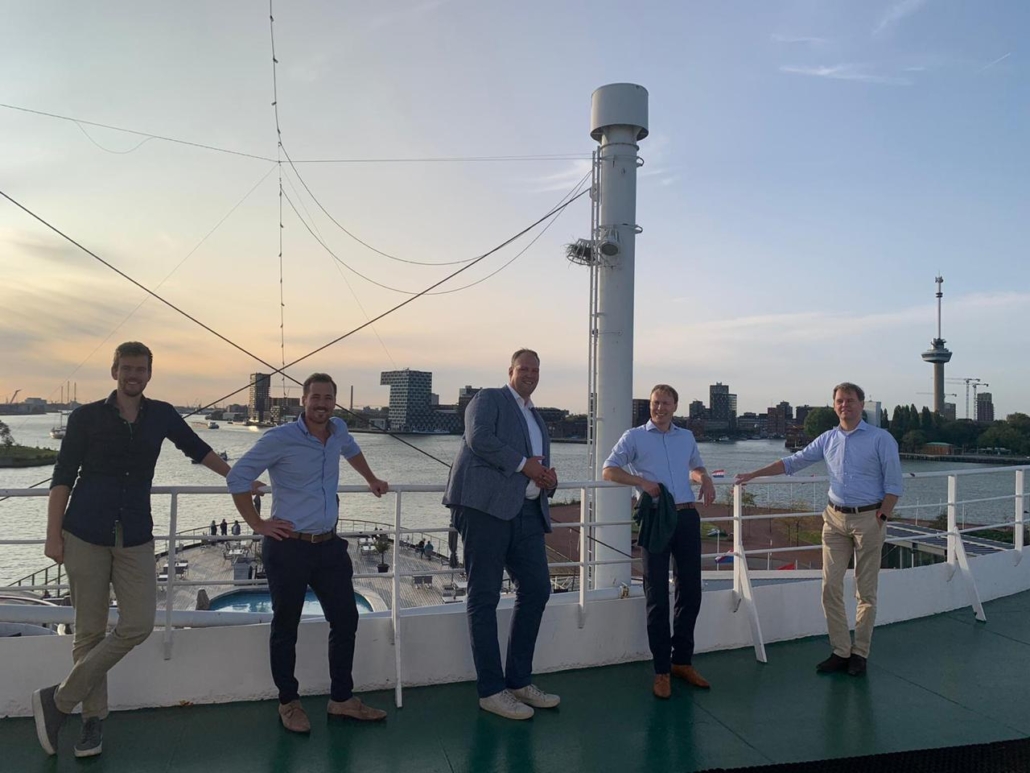 Blue Orange Wave CEO Tim Lodder about this newly formed partnership. "Shelfing of software happens a lot due to lack of implementation support or disconnection with the existing training curriculum. Blue Orange Wave portfolio of immersive but proven technologies brings together experience, consultancy, development of digital training content and implementation support as one interactive, flexible solution with unparalleled functionality. Our portfolio creates the opportunity for users to access, analyse and learn in a way that generates value for individuals and organisations; promoting better performance across the industry. The Redgrasp microlearning platform hits bulleye and fits very well in this complete solution philosophy. We are very excited to introduce TAGIT WAVE to our markets!"
Menno Vergeer, CEO Redgrasp: "We have seen our microlearning solution work very well in the healthcare sector, where procedures and guidelines play a pivotal role in Safety and Quality management. Healthcare professionals are busy people and digesting the content of all these documents can be a tremendous burden on their time. Microlearning fills the gap between documentation and implementation by turning the concepts from these documents into a low-friction quiz game. In Blue Orange Wave we have found a partner with intricate knowledge of the training needs of the global maritime and offshore market. We are thrilled to work with them to help their customers' employees effortlessly stay up to date on procedures and guidelines."
The Product, TAGIT WAVE, is based on the Redgrasp microlearning platform. It invites curiosity through fun, accessible and targeted questions. TAGIT WAVE will help increase the impact of International Safety Management (ISM) and operational procedures by providing staff a competitive, fun, flexible and accessible learning tool. It adds game elements such as points, badges and discussion forums to engage learners and stimulate the learning process. For HR, Crewing or QHSE departments it delivers an insightful dashboard to monitor and analyze the progress of knowledge development.
With this partnership both companies aim to learn from their respective markets and support maritime safety & security professionals worldwide to learn, refresh and retain their knowledge about procedures and guidelines. It is our experience that frequent short learning interventions lead to higher engagement and a higher retainment of knowledge which leads to better overall decisions. We are confident this will result in increased efficiency, better environmental performance, higher operational standards and improved safety records.
Media contact:
All Blue Orange Wave releases are available at https://www.blueorangewave.com/about-us/media/
Blue Orange Wave in brief:
Blue Orange Wave is a world-leading provider of innovative but proven training solutions to the maritime and offshore industries. It has established itself as a leader in its field and is committed to promoting best safety & security practice throughout these industries. – www.blueorangewave.com
Redgrasp in brief:
Redgrasp provides a microlearning solution to hospitals and professional associations in healthcare. It allows professionals to effortlessly learn about guidelines and protocols through the use of fun quiz questions. – redgrasp.com